So on Sunday after a wonderful shopping trip to the Comic Book market and getting about 13 back issues for under a £5 Leanne, Becky and I took to the streets of London to follow the path and hot spots featured in awesome new book by Cassandra Clare 'Clockwork Angel'. I JUST finished this on the Saturday night and I just loved it! If you've read her previous books from The Mortal Instruments series then this book as the 1st in The Infernal Devices trilogy is gonna be a new favourite. The characters and dramatic element of the city itself was so wonderful for myself as a neighbour as such to the city and someone that visits 'up town' a fair bit I felt a thrill each time somewhere I knew was mentioned but as it was sent in the Victorian era it was like seeing the city I know in a new way too.
So after finding out that the main Institute building where the Shadowhunters live and work in the novel was based on an actual building we decided to aim for the St. Bride's Church just off Fleet Street to see this amazing building and relive the book to an extent.
I'll put a cut at this point with many photos of what we saw and thoughts of where we went.
Enjoy if you wish!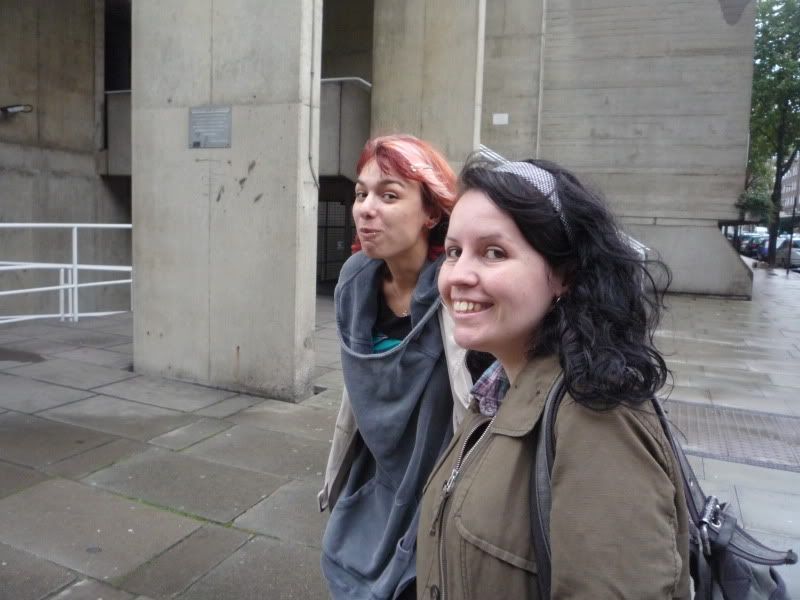 Becky and Leanne as we leave comic town and head to book geekdom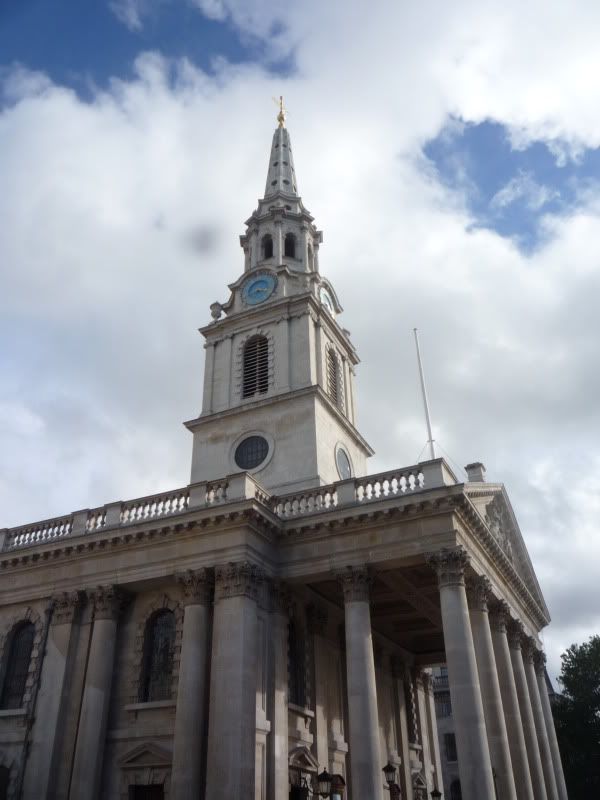 Some amazing views along the way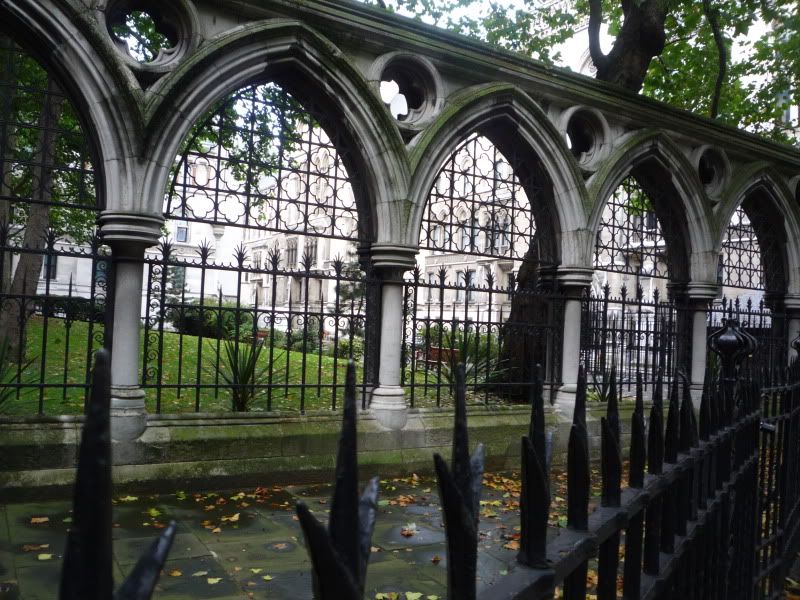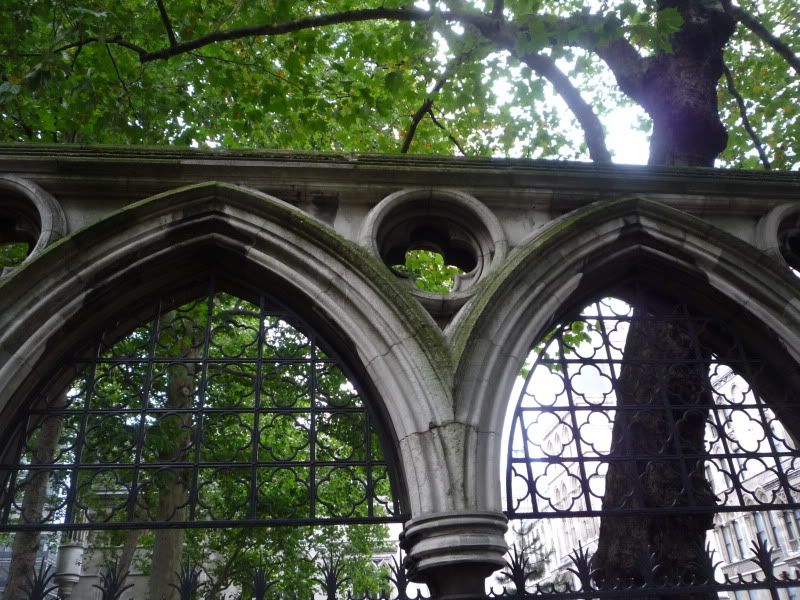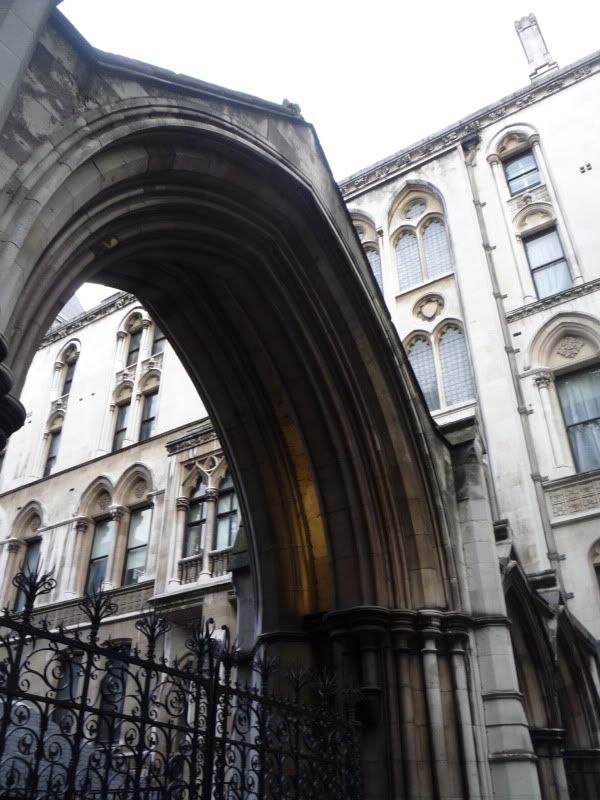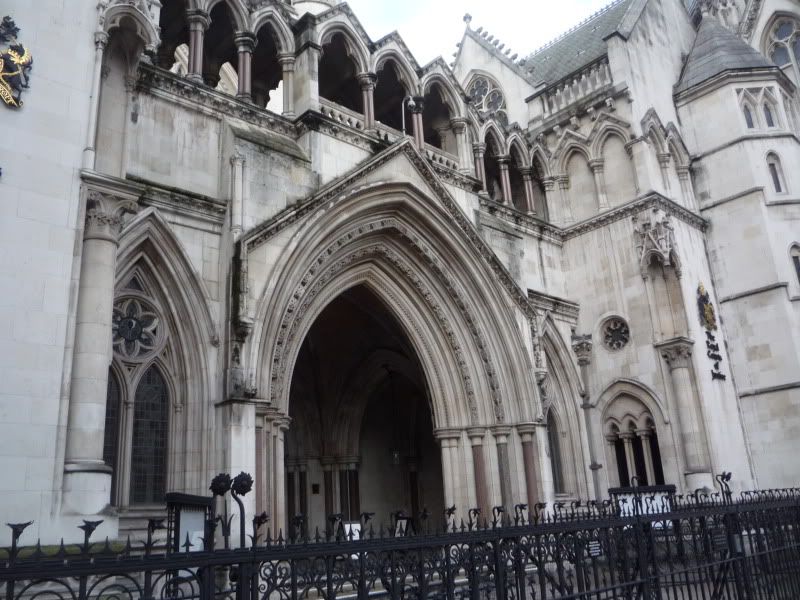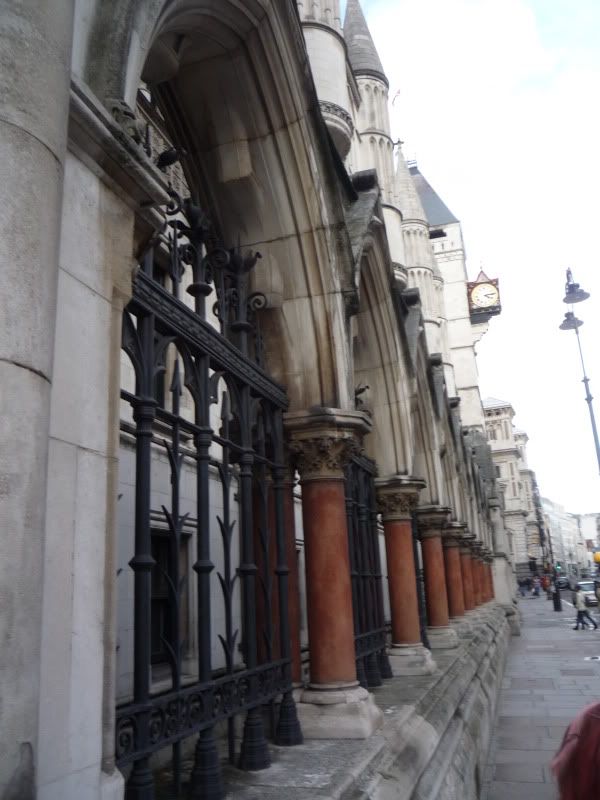 Slap bang in the middle of Fleet Street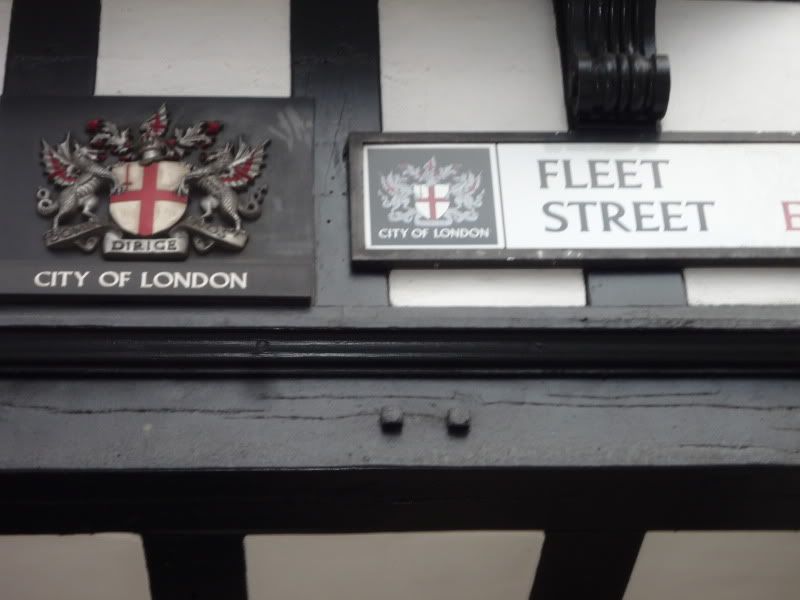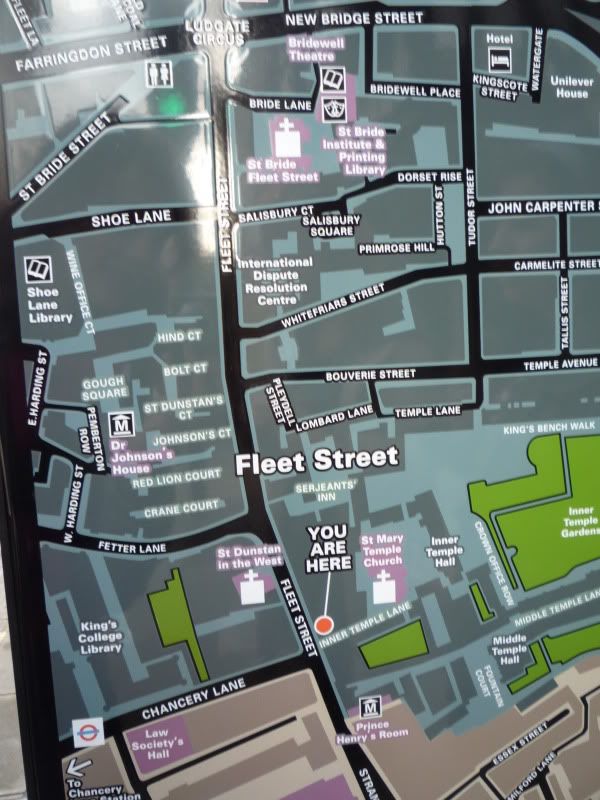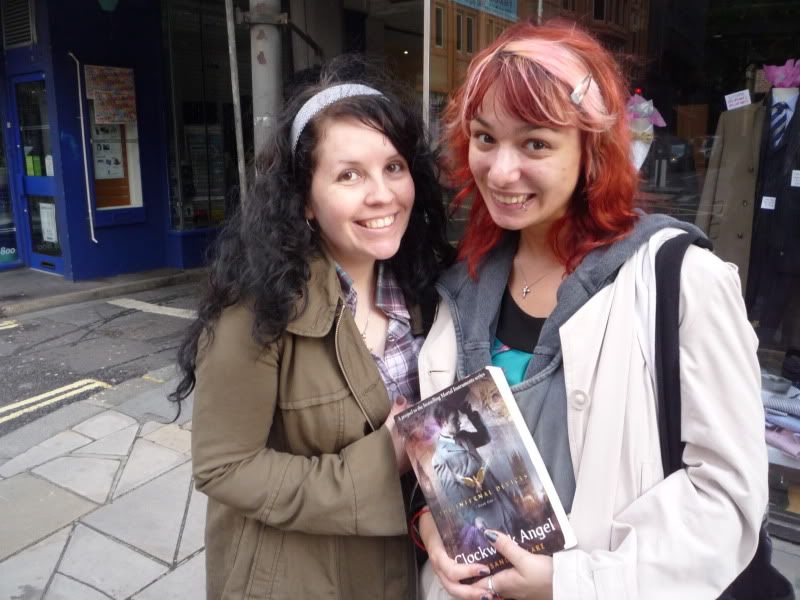 Leanne and Becky with THE book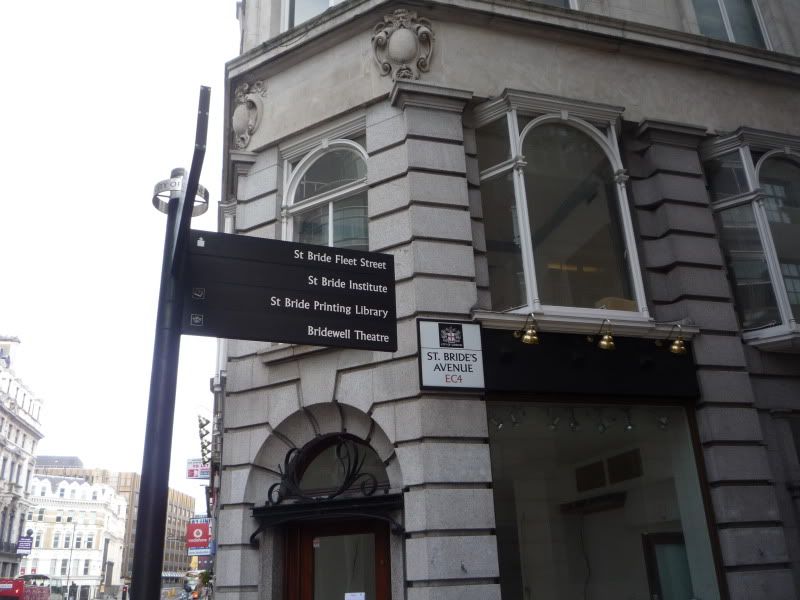 We find the church which the location of the Institute is based upon in 'Clockwork Angel'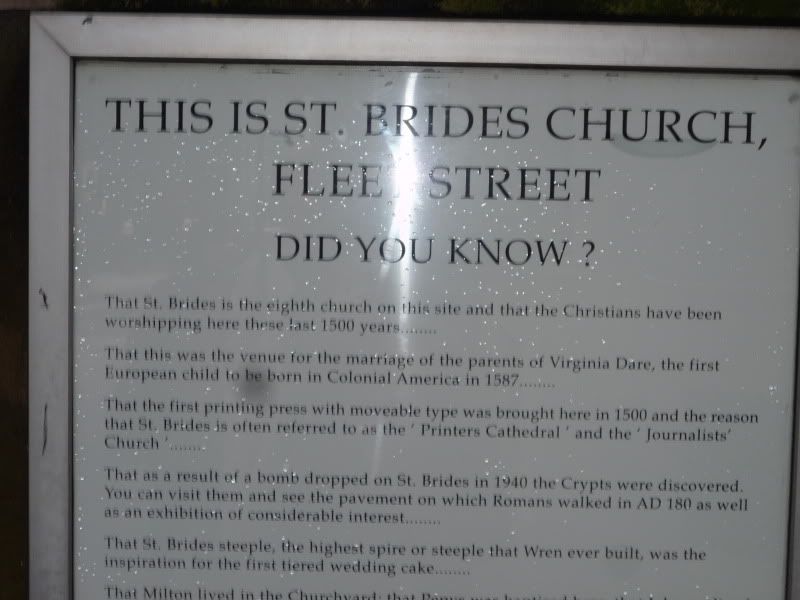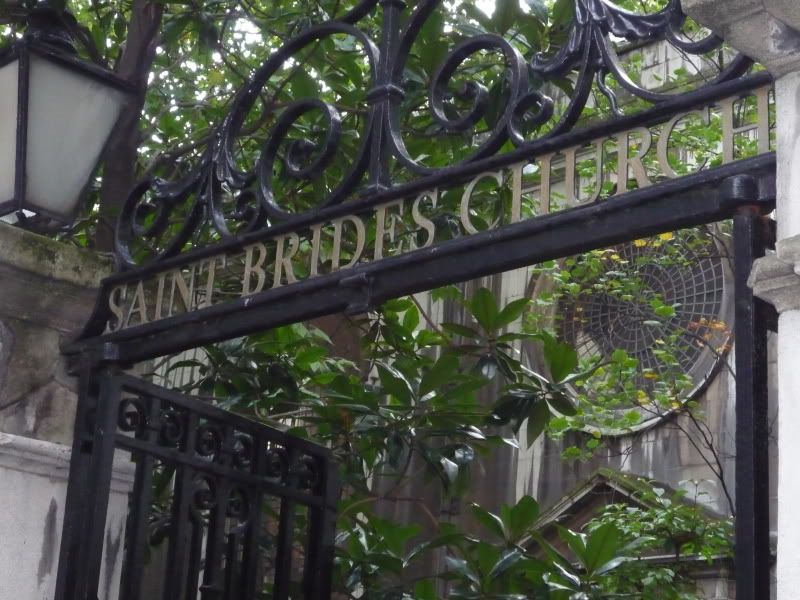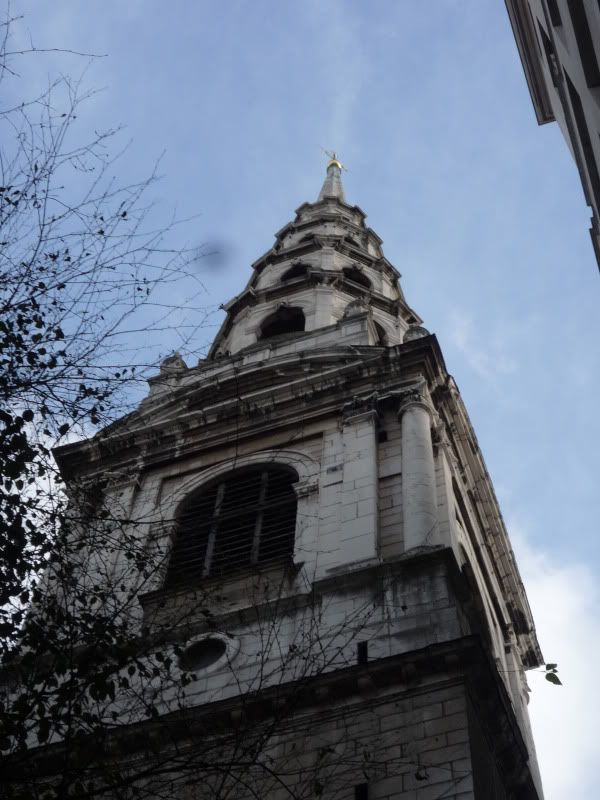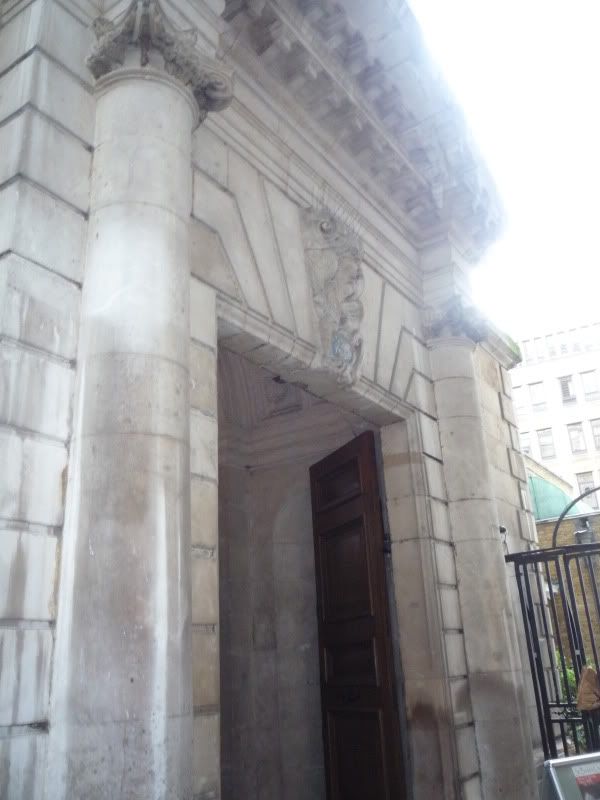 Well, there were no clockwork monsters at this entrance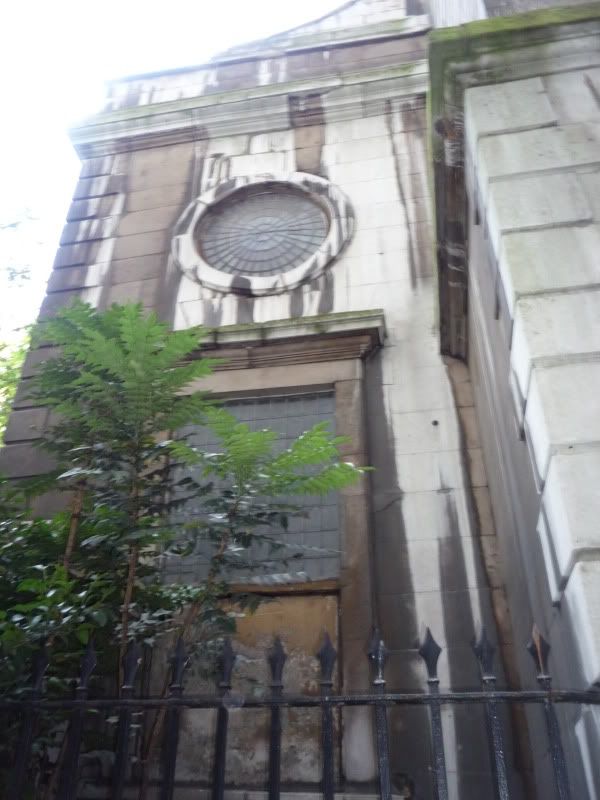 We also looked but couldn't see Jem praticing his violin at the window :-(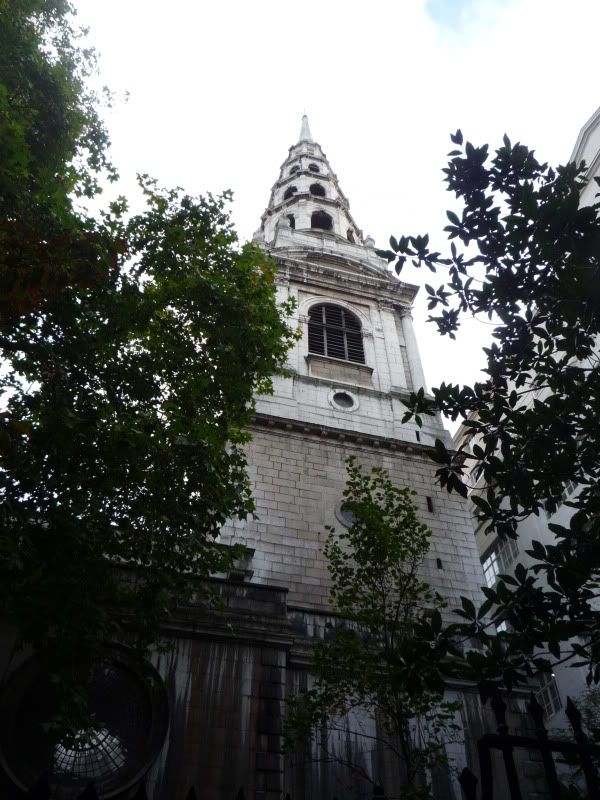 Nor did we see Will in the Attic Window!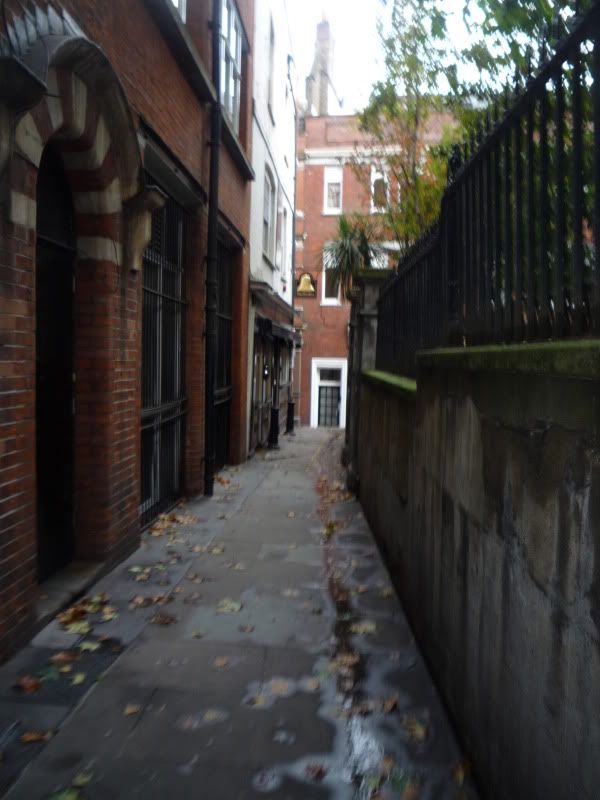 Though we could almost picture a Drunken Will stumbling along this alley way. HA HA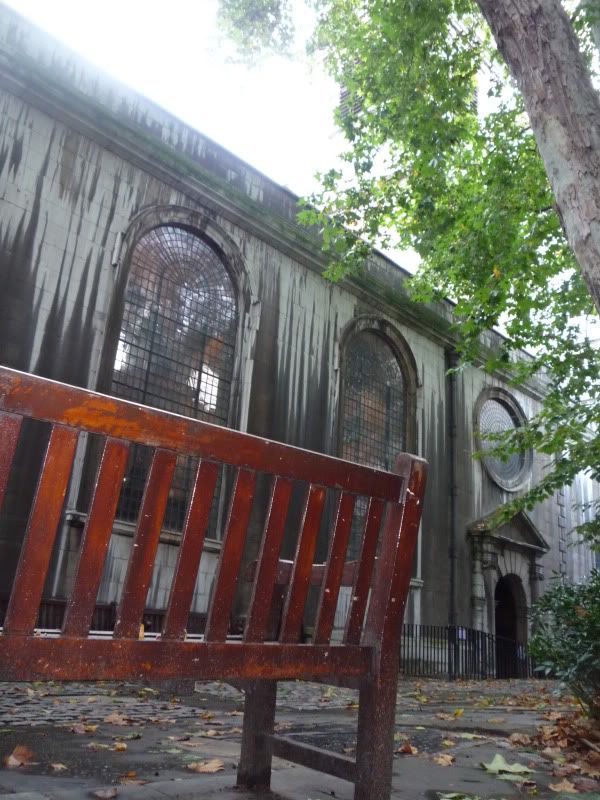 More Exterior shots of this lovely building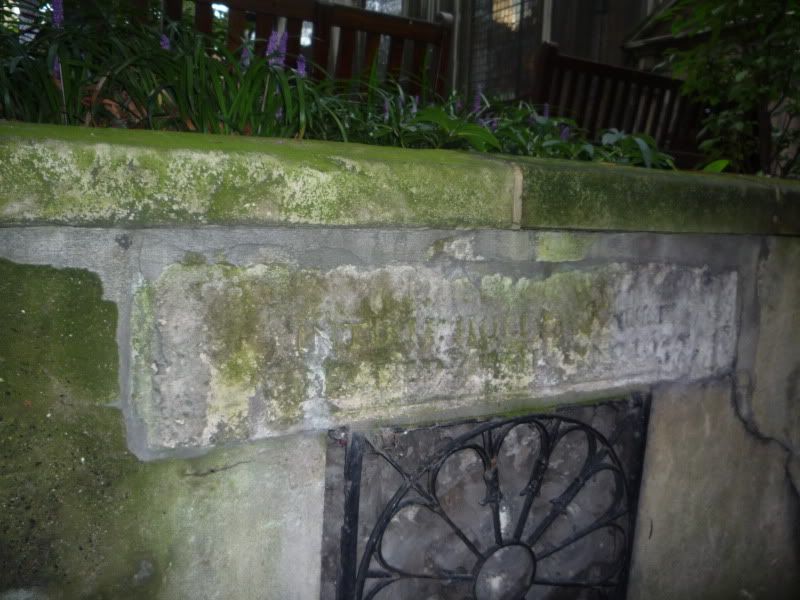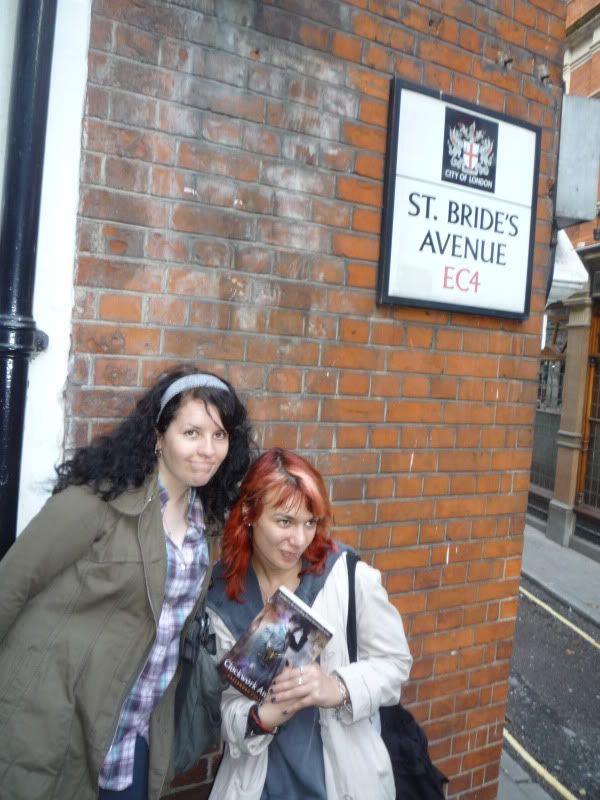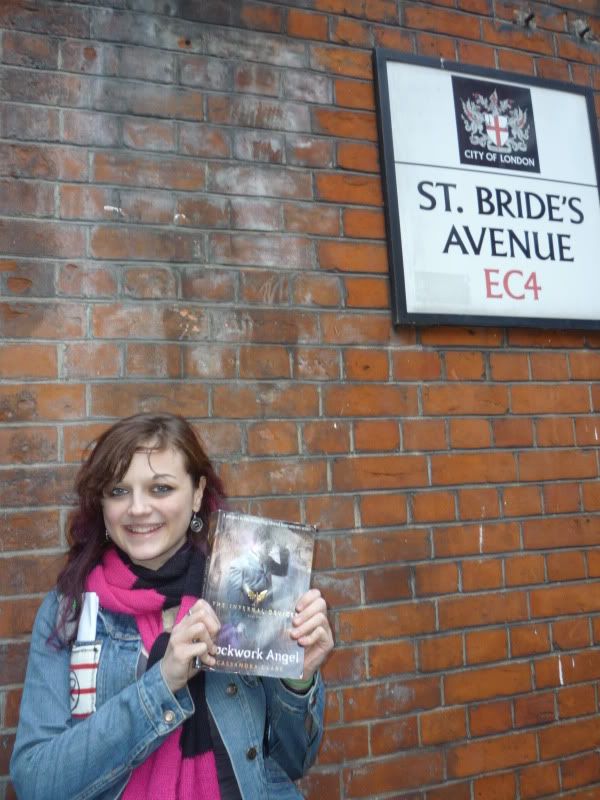 Myself (above) and Leanne and Becky (above above lol) celebrate our book travels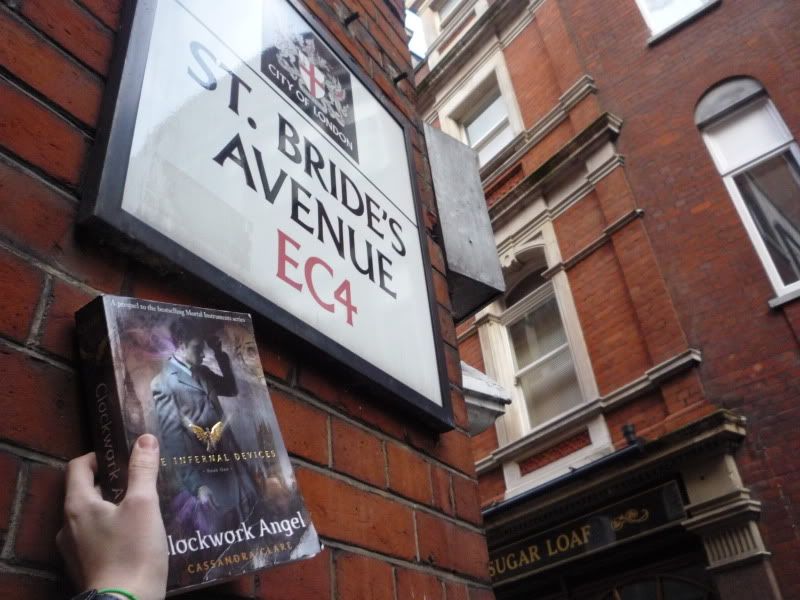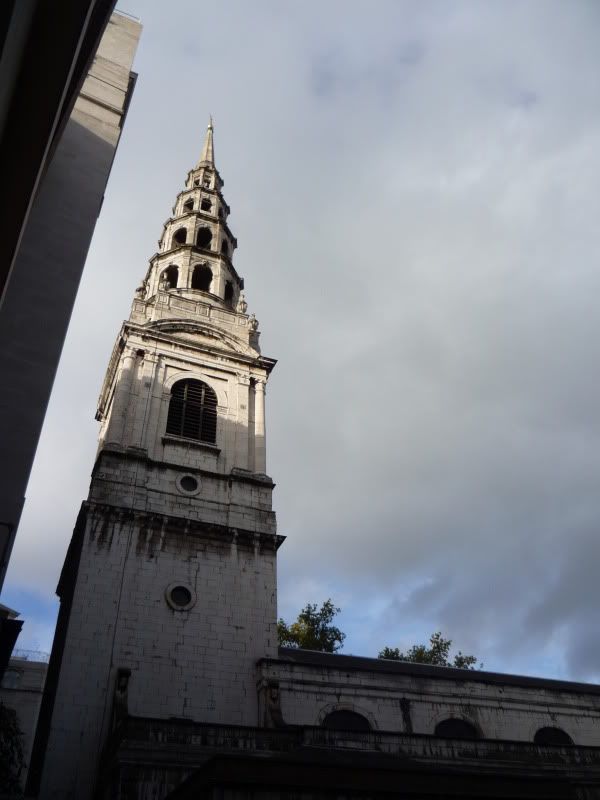 The back of the church in a small square that was VERY quiet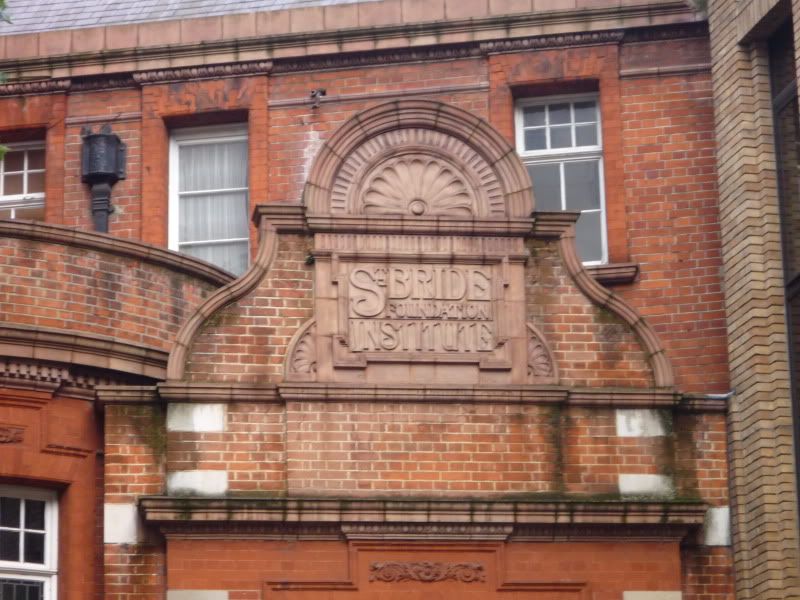 An actual printing Institute in St. Brides Spooky!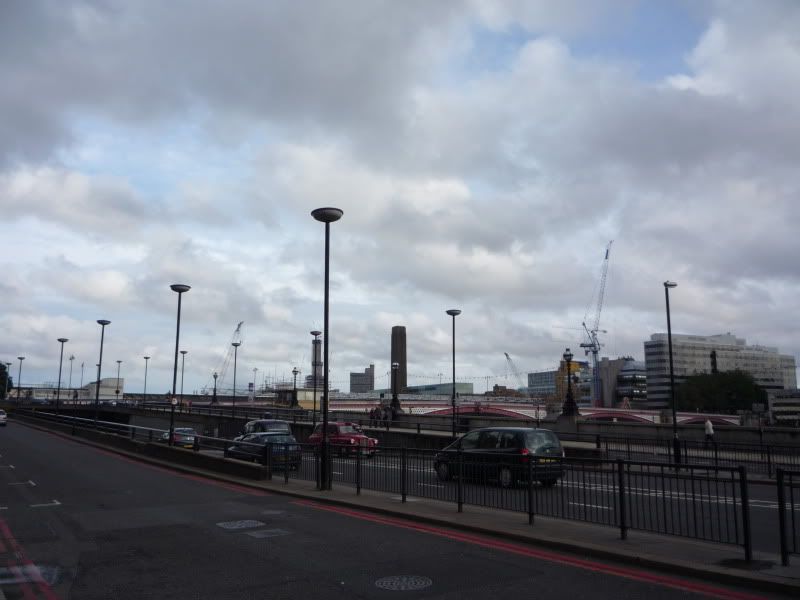 Looking out to Blackfriar's Bridge aka Jem's fav spot. Well I hope that was Blackfriar's cause my sense of direction isn't always the best though I should point out that it was better than my phone's GPS map :-P
So we had hit Fleet Street via The Strand, St, Bride's and Blackfriars and the Thames. Hopefully soon we can make a trip to Highgate where the Dark Sister's second location was and some of the other book's hot spots!
and here is the cliche London sight seeing photo